Villa Catignano wedding video in Siena. Villa Catignano Siena Italy
Another exceptional Villa Catignano wedding video! I am so happy I do what I do. Once again an opportunity of filming a fairytale wedding. A fairytale that becomes reality: a couple who madly love eachother crown their dream in an enchanting place like Villa Catignano, Siena, Italy.
Claudia and Ben, beautiful, in love, surrounded by wonderful friends and relatives are preparing for the day in one of the rooms of the villa.
When the bride appears in the gardens for the ceremony, all the guests are estonished by how lovely she is. The emotions that Ben and Claudia radiate spread magically to all guests. Claudia can barely hold back her tears when she approaches Ben. And he, overwhelmed by the great joy he is feeling, turns to her and seems only able to sylable the word "amazing!" Watching this, all those present can not help but be moved in turn. A big applause explodes warmly accompanying the young couple who are about to take the big step.
Today everything is magic at Villa Catignano. Every detail is made special thanks to the direction of Pia di Olive wedding planner in Tuscany. But above all there is nothing stronger than Claudia and Ben's love. A great love, above everything, without any doubt the most important thing of this day!
A unique location: Villa Catignano, Siena Italy.
One step from Siena, one of the most beautiful historical cities of Tuscany. It's a really well-kept venue, very direct and with many possibilities for married couples. Numerous beds, large open spaces outdoors and indoors, a beautiful Italian garden ideal for beautiful ceremonies and elegant aperitifs surrounded by the lush Tuscan countryside. All this, with the magnificent city of Siena standing in the background.
Everything is very easy going, just like the couple's character. After the aperitifs in the garden, a strong wind blows in from the countryside and dinner is held in a different location outdoors, not in the usual "villa front", where later on the special cutting of the cake will take place. This happy moment happens right next to the ancient well illuminated by romantic fairy lights. Everything is perfect for a Villa Catignano wedding video!
Immediately after dinner, spouses and guests let themselves go to dances in the "rustic room", one of the two large rooms dedicated to parties. Accompanied by the music of a talented DJ, Claudia and Ben celebrate the beginning of their new life together surrounded by the affection of their beloved ones!
Wedding video trailer by Tiziana Billi – Italian wedding videographers, the place where dreams come true!
Photo 1: The bride and groom enter inside the Italian garden of Villa Catignano Siena Italy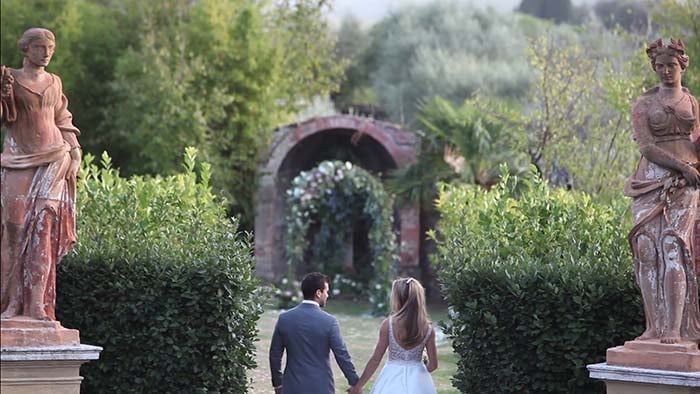 Photo 2: A really gorgeous bride and the walls of Villa Catignano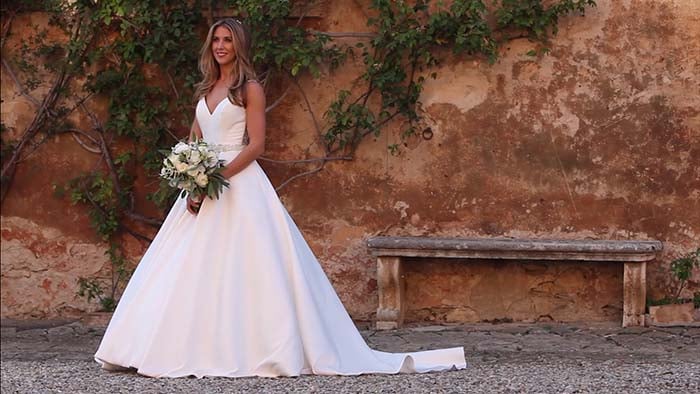 Photo 3: Also the groom is really a beautiful man today at Villa Catignano Siena Italy!
Some other wedding video trailer you should see:
– Another wedding at Villa Catignano full of coulor and joy
– Wedding at Agriturismo I Cedri, Lucca.
– Palazzo Sergardi Biringucci Siena. Open day presentation event
– A fairy tale wedding at Castello di Celsa, Tuscany
– Wedding video at Terre di Nano Monticchiello Tuscany
– Wedding at Villa San Crispolto, Lake Trasimeno
– English wedding at Villa Dievole, Tuscany
– Wedding video at Castello di Vincigliata, Florence
– A romantic country chic wedding in San Galgano, Tuscany
– Wedding video at Villa le Molina, Lucca, Tuscany
– A wedding in an elegant Castle in Chianti, Castello di Bibbione
– Elopement in Tuscany, Villa di Geggiano wedding
– Wedding video trailers full list
and also visit:
– Guty & Simone the famous Tuscany wedding band – Live music + Dj set
– Italian Wedding Musicians: wedding music, audio and lights for your wedding in Tuscany